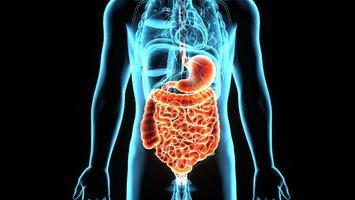 Did You Know That a Chiropractor Can Help Solve Your Digestive Issues?
Cumming Chiropractic Center offers quality treatment plans for people suffering from digestive problems related to the ileocecal valve. You may be surprised at how much a dysfunction or blockage in one area can affect other parts of your body, we can help with a chiropractic adjustment to specifically treat the digestive system.
Frequently Asked Questions about the Ileocecal Valve
Where is the ileocecal valve located? The valve is located at the end of the small intestine, separating the small intestine from the colon.
What are the symptoms of ileocecal valve dysfunction? You may be surprised at how vast the symptoms are. When there is an issue anywhere in the body, the symptom list likely grows beyond that area because the body is one whole connected system. When there is an issue in the bowels or digestive system, problems can be caused across the body because proper waste removal is vital to a person's health. Symptoms of ileocecal valve dysfunction include fatigue, dark circles under the eyes, constipation, stomach pain, shoulder pain, chest pain, nausea, sinus symptoms, ringing in the ears, back pain, and more.
How can chiropractic care help with these symptoms? Chiropractic adjustments and massage, in general, can help reduce pain and increase healthy blood flow throughout the body. Chiropractic treatment performed by a chiropractor trained to help with ileocecal valve dysfunction can reduce any symptoms you are dealing with related to reduced function.
Will I need continuous care? Not in all cases. You should not need chronic care, but many people chose to continue going to their chiropractor for the ailments they encounter because of how effective chiropractic is at treating pain and dysfunction.
Contact Us to Schedule Your Chiropractic Appointment
Call us at Cumming Chiropractic Center if you have any of the symptoms above and would like to see if chiropractic adjustments can care can help improve your digestive situation. We serve Cumming Georgia with quality chiropractic care and look forward to meeting you soon. Call today, 770-889-2208.